A Great Place to Call Home
Carefree Lifestyle
At Linwood, residents benefit from a lifestyle filled with recreational, educational, and social opportunities with other residents is an added benefit.
Designed for You
Our roomy one-bedroom apartments are available exclusively to adults aged 62+ and disabled individuals, with access to resources and opportunities to thrive.
Live Your Way
River Terrace encourages you to maintain your privacy and independence. You can furnish your apartment with your own furniture and personal items and decide how you wish to spend your days.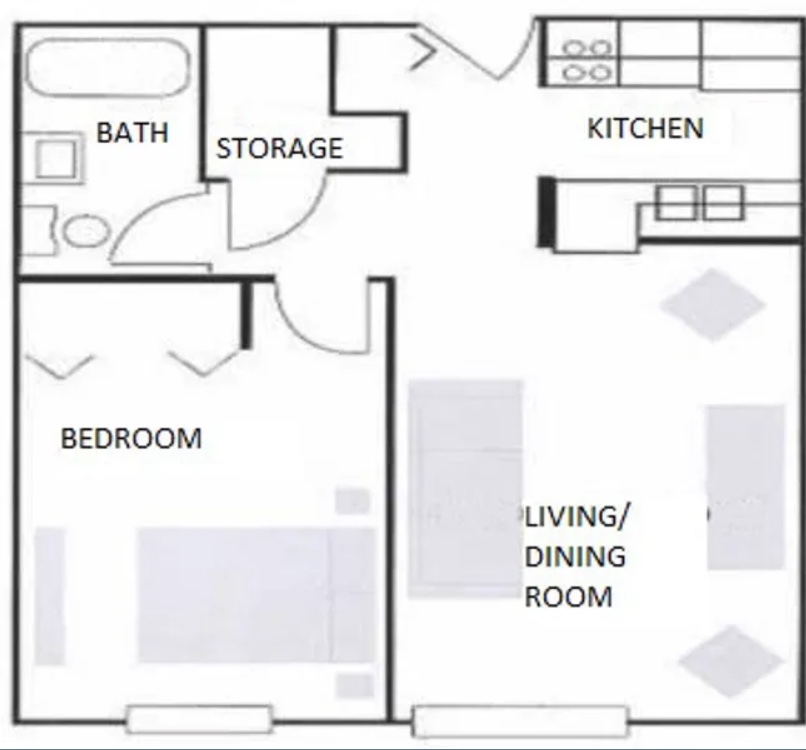 Community Room with TV, kitchen, and multi-purpose room

Game Room with billiards table

Gazebo and outdoor patio with grill
Send us a note or call to set up a visit. Or stop by our Rental Office if you have common questions.
128 Bank Street,
Keokuk, Iowa 52632
(319) 524-8856
Lisa C. // lisac@rivertiowa.com
Office Hours
Monday - Friday
8 a.m. - 3 p.m.
Read and fill out completely. Complete the online rental application. All sections must be completed or marked "none" if not applicable.
1. Online River Terrace Rental Application
(Complete online)

2. Citizen Declaration 
(Download, print, complete, and submit to the rental office)
3. Race and Ethnic Data 
(Download, print, complete, and submit to the rental office)
After Completing Application
Stop by the Rental Office to review applications the confirm it is filled out correctly. If complete, your name(s) will be added to our waitlist.
Required Documents
Social Security Cards
For everyone in the family.
Driver's License or Photo ID's
For everyone 18+
I-94 Cards (if applicable)
Permanent Resident Card (if applicable)
Marriage License (if applicable)
Tenant eligibility is subject to HUD - Section 8 requirements. Tenants rent equals 30% of adjusted gross incomes. Age requirement is 62 and older or handicapped disabled.
Screening Process
Once an apartment is available for move-in, we will run the following background checks.
Credit History
Iowa and National Criminal History
National Sex Offender Registry
Present/Previous Landlord References